C O N T R E P L A Q U E C H A I R

---


Combining its simple design with comfort and elegance, Contreplaque Chair offers a modern expression of seating made from four simple component pieces. The seat and back support cut through the square geometry of the laminated vertical elements, expressing their profile through the face of the chair. The combination of the four component pieces are assembled to create a distinct object that serves a functional purpose but also stands alone in a space sculpturally. Contreplaque Shelf (below), utilizes similar construction details and expression, and is meant to be a partner piece to Contreplaque Chair.
Project Information
Construction Type: Furniture
Materials: Maple plywood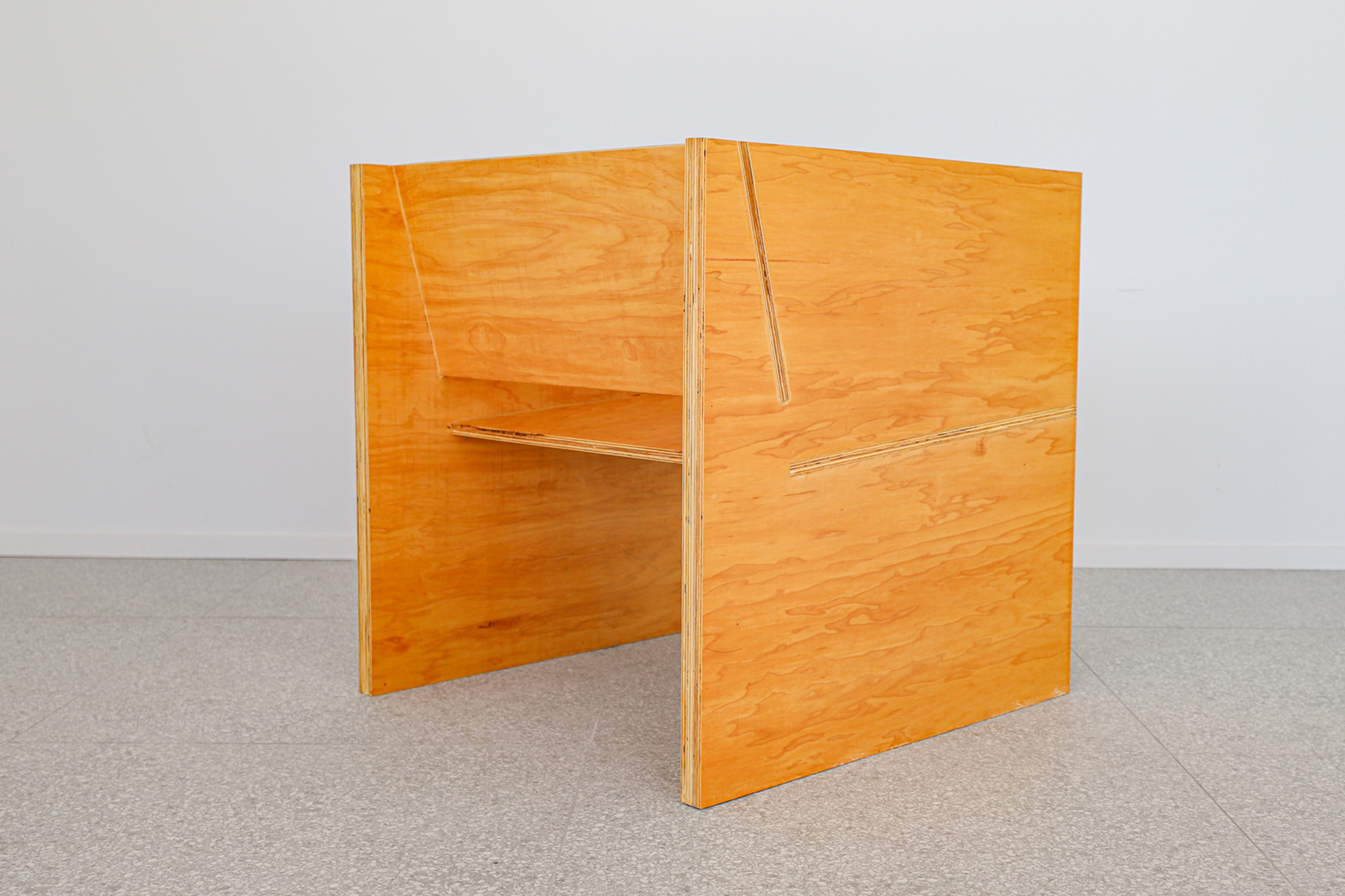 CONTREPLAQUE SHELF
Contreplaque Shelf utilizes similar construction details and expression as Contreplaque Chair to act as a simple place to display and store books and objects in a home.
Project Information
Construction Type: Furniture
Materials: Maple Plywood